Live Music Series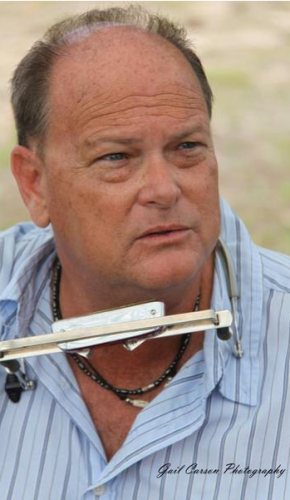 12 noon James Hawkins
James Hawkins is a Kentucky native who has lived in the Venice/Sarasota for about 30 years.  After getting out of the Navy he started doing community theatre and performed at the Venice Little Theatre, Sarasota Players and the Port Charlotte Players. He   started writing songs and hitting the open microphones around the Venice Sarasota area in the mid-80's.  While at one of these open mic's someone told him about the Florida Folk Festivals that were happening so  he packed up his guitar and went to White Springs and from that day  was totally hooked.
He admires songwriters such as Will McLean, Don Grooms, Jim Belew, Gamble Rodgers, Frank Thomas, Steve Blackwell, Bob Patterson and Bobby Hicks.  He  met Don Grooms and  had many a long talk with Bob Patterson, Frank Thomas, Steve Blackwell and Bobby Hicks about Florida songwriting and Florida history.  With all this tutelage he has had success with his own music as well. He has six songs recorded by five Florida artists and a song on both of the Friends of Florida Folk CD compilations and one on the Florida Music Food Initiative compilation CD as well.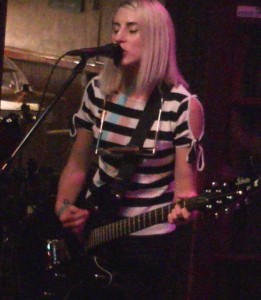 1 pm Shae Krispinsky
Suburban Apologist has called Tampa singer-songwriter Shae Krispinsky "perhaps the most literate wordsmith in Tampa Bay's rich songwriter scene," and her songs "fine works of literature." Growing up, Krispinsky dreamed of being the next Sylvia Plath or Jack Kerouac. Plans changed at 15, when she heard Dylan's "Like a Rolling Stone" for the first time. She picked up a guitar along with her pen and set about composing well over 200 songs. Blending the confessional with the fictive, Shae sings from the perspective of dead poets, middle-aged moonshiners and college girls on the lam.
As a solo performer, Shae has opened for William Elliott Whitmore, Laney Jones, and recently, Austin Lucas, and has played Tampa's Plan B and Gasparilla music festivals.  She is currently writing three separate song cycles, one a musical road-trip (taken with the alt-country/indie-rock band she fronts, Navin Ave.), one a meditation on desire's relation to the moon, and one focusing on the multitudes she, like Whitman, contains.