Live Music Series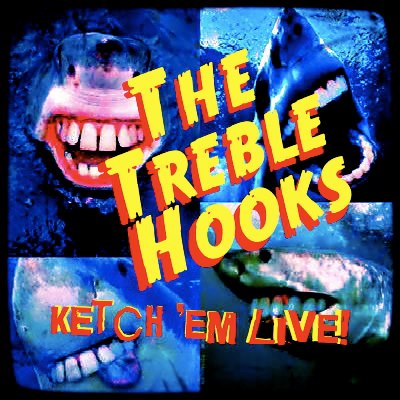 12:30 The Treble Hooks
Treble Hook's lyrics resurrect pieces of history and can be compared to current and future life and development here in Florida by marrying the past with changes taking place now in the landscape environmentally and socially. It is further enhanced through a strong form of melody easily capturing the audiences senses and making a lasting impression in thought and spirit. Future listeners will experience the projected truths in some of the lyrics and hopefully recreate what they've experienced to change the destiny of the state for the better environmentally and socially. He performs most of these songs as a featured set in a band called The Treble Hooks at popular venues along the Gulf Coast of Florida to well recieving audiences who have never heard them before. He plays all of them as a solo performer where ever an engagement may be booked. He prefers small intimate concert like settings for his solo experiences and has appeared at the St. Petersburg Museum of History for the Florida Humanities Councils Florida Folk Series and The Pinellas Folk Festival in 2010. More recently he did a show for Gina Bingham Adult Services Librarian at the Safety Harbor, Florida library for the Viva 500 Anniversary Celebration since the discovery of Florida to a well received audience.

1:30 Bonnie Whitehurst
 began her music career in the Flint, Michigan area. From age three she began to sing and play the piano. She continued to study music and acquire a variety of stringed instruments.
Bonnie has two degrees in music; a bachelor's in ethnomusicology (the history of folklore and folk music) and a master's in music theory from USF.
Ms. Whitehurst has always been a church musician for many denominations. Presently she is with Espiritu Santo Catholic Church in Safety Harbor and is also the music teacher at the catholic school. Bonnie is also the music director at the Tarpon Springs Unitarian Church.
When she isn't playing for churches or teaching music, Bonnie enjoys playing for weddings, funerals, anniversary celebrations, festivals and concerts around the state.
She has 10 professional recordings of folk, holiday and original songs and many YouTube videos featuring her original music.