Live Music Series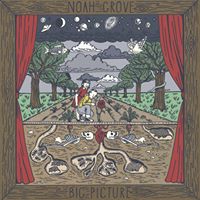 Sunday November 27th
12 :30 Gracie Grieshop
Born in Tampa FL and raised in Odessa FL, Gracie fell in love with the magic of all music as a young girl. Anxious to explore her voice, she began singing with her elementary school choir and continued throughout her schooling years. In her twenties, after playing around with the acoustic guitar, Gracie had a few songs under her belt that seemed to get peoples toes tapping. She met A.J. Topp in 2006 and they created Sunset Bridge Band.
1:30 Noah Grove
Noah Grove is a singer, songwriter, producer, sound engineer, and guitarist, born in California and raised in Tennessee and earned a BA in Psychology from UTK. His influences include DC Talk, Maroon 5, John Mayer, Nickel Creek, Jack Johnson, Muse, Chopin, Norman Brown, Earth Wind & Fire, Cat Stevens, Josh White Jr., Emancipator, among many others. He started learning to play musical instruments in the 6th grade and began writing songs in high school. At age 27, Noah left a full time job to focus his life on music, living in a dark green Honda CRV to do so. He is a veteran kitesurfer and a licensed instructor, which has led his music to be heard and influenced by many beachside towns and landed in Long Beach to intensively hone his crafts. Over the last year and a half he has brought to life 100+ songs and arrangements working with songwriter Nathan Douglas, in addition to his own songwriting and collaborations with other artists in Long Beach and surrounding areas. This experience helped inform the production and mixing of his debut album released July 2016 entitled "Big Picture". Noah has a passion for creating music that heals, facilitates personal development, and leads others to more fulfilled life experience and loves his job!