Live Music Series- 2PM/ Dennis Devine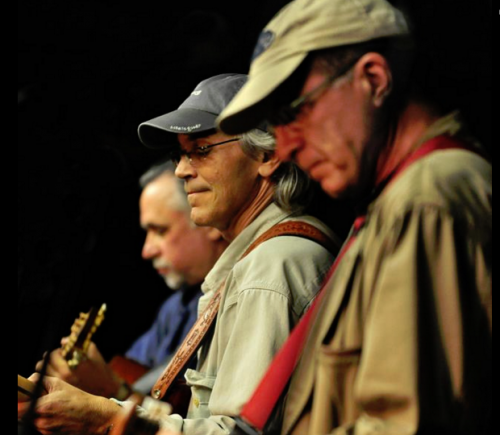 Sunday April, 10th
12:30 PM – 2PM
"2PM" is Pete Price, Pete Hennings, and Mike Jurgensen, a trio of talented musicians who blend their varied musical talents into an eclectic mix of material, from original songs to well-known standards, from Byrds and Dylan to country and western to contemporary folk. With Price on guitar and bass, Hennings on guitar, bass, mandolin, and violin, and Jurgensen on guitar and harmonica, these three performers combine tight instrumentation with pristine vocal harmonies to delight audiences of all musical tastes. All three are talented songwriters and have performed solo as well as with other bands: Hennings and Price with Jon Semmes and the Florida Friends, and Jurgensen and Hennings with Myriad. The combination of Pete, Pete, and Mike as "2PM", however, is a unique trio that has delighted audiences at acoustic venues and folk festivals around the state of Florida.
"2PM" has just released their second CD project "Let's Just Play One More", to complement their first CD "Keepin' Time".
1:30 PM – Dennis Devine and St. Pete Sea Shanties
Dennis performs solo and with several Florida acoustic music groups throughout Florida. He accompa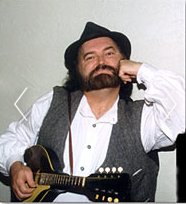 nies himself with a wide variety of acoustic instruments, primarily playing guitar, banjo, mandolin, fiddle, flute, penny whistle and harmonica. He has participated in over 20 recording projects with various Florida artists. Performing on stage with the likes of Will McLean, Don Grooms, Gamble Rogers, Burns Sisters, Jim Billie and other Florida artists. He continues to play with several Florida bands including the 97th Regimental String Band, Crystal Beach String Band, The New Sand Mountain Wildcats, Southwind, Saint Pete Shanties, and with Devine and LaRoche duo. The influences of Florida's folk tradition, blues and swamp music are heard in his lively performances that cover the ground from soft ballads to raucous blues tunes. Dennis Devine has played and sung on the Florida Folk Music scene for decades, having performed with Will Mclean, Don Grooms, Gamble Rogers, Jim Billie and other Florida artists.Dennis has performed at Florida Folk Festival, Will Mclean Music Festival and other major folk festivals throughout Florida.
2:30 PM – 4:00 PM – Open Mic