Know Your Roaster: A Journey Into Organic Coffee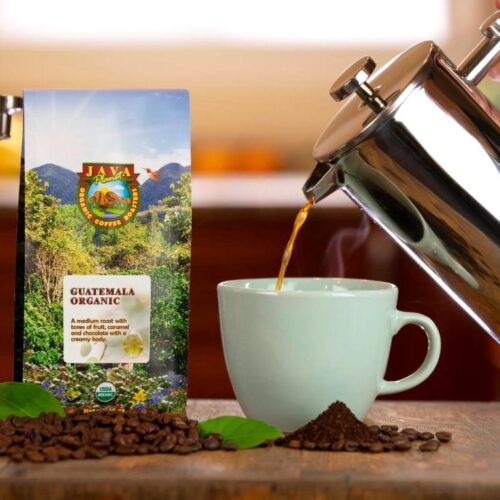 Located at Sweetwater Cafe, 5521 Hanley Road, Tampa FL 33634
Calling all coffee lovers! Get to know the people and the process behind the organic and locally roasted coffee of Java Planet. If you've ever had a cup of coffee at our cafe, you've already tasted Java Planet coffee: now you can go beyond the cup and get an intimate look at the journey from bean to brew!
Who is Java Planet and how did they get started? What makes their coffee so unique? How long have they been a part of the Sweetwater community? Owner and all-around coffee expert Jennifer Simmons will be answering all these questions and more in an interactive Q & A session and in-depth look at the world of organic coffee.
Java Planet has taken coffee consciousness to the next level. As well as being organically certified, they are also supporting Fair Trade, Bird Friendly Coffee, and Rainforest Alliance standards with every batch of coffee. Discover what these labels mean, how they further protect the environment, and how Java Planet is supporting these alliances with every coffee purchase. We'll also be brewing a few batches of their single-origin beans during the talk so you can experience what a cup of caring coffee tastes like.
This is a great opportunity for coffee lovers and enthusiasts alike to get an inside look at one of the powerhouses within the flourishing Tampa coffee community. Learn about organic, ethically-sourced coffee, how it can create a positive change in the world, and how it makes for a fantastic tasting drink!
Sunday, May 30th, 12:00pm to 1:00pm
FREE
Taking place at our new cafe at 5521 Hanley Road, Tampa FL 33634