Introduction to Tai Chi Chuan and Qigong on the Farm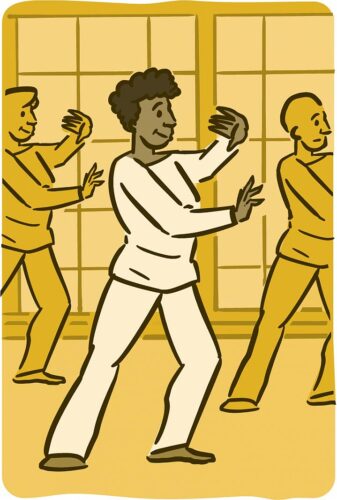 Tai Chi Chuan (Tai Chi) is a martial art dating back to the 14th Century comprised of 3 components- self healing, martial, & medical aspects. Today, Tai Chi Chuan is practiced throughout the world for its healing benefits that include increased flexibility, strength and endurance. Utilized for the purposes of health, spirituality, and martial-arts training,
Qigong is comprised of coordinated slow-flowing movement, deep rhythmic breathing, and a calm meditative state of mind.
Life today is more complex and stressful than ever before and we often find ourselves searching for ways to relax and destress. Sweetwater Farm provides a tranquil environment that brings individuals back to nature and lets them enjoy the beauty our natural world has to offer. Brining Tai Chi Chaun and Qigong to Sweetwater Farm is a win-win, allowing for the merging of mind, body and spirit in a tranquil and serene environment.
Master Charles Zayas has over 30 years of martial arts & teaching experience. Master Zayas provides a robust & unique training experience for every student regardless of age or fitness level with the purpose of cultivating a culture of fearlessness, confidence, & strength while improving the health & wellbeing for all individuals.
Introduction classes will be held on 11/22, 11/29, 12/6, 12/13 at 12pm and 2pm.
Each class introduction will be a half hour (30minutes) in length.
Tai Chi will be at 12:00pm
Qigong will be at 2:00pm
Cost will be $12.50/class or $45/month which can be purchased in advance through the Lau Lie website or paid in cash the day of.
https://lauliemartialarts.com/