December Sunday Herb Walk with Bob Linde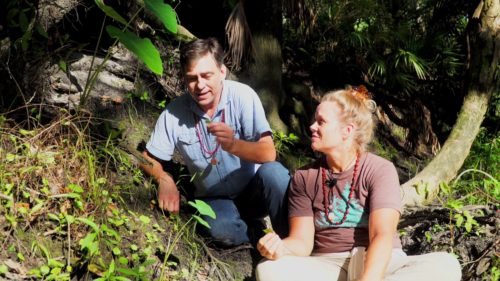 Start your year off right!
Join us Sunday December 20th at 1pm, during our Sunday market.
Enjoy learning about the edible and medicinal plants that grow wild in our area. Bob & Renee  will lead a leisurely walk around the farm as we discover and taste the wild plants. Bob Linde is a Registered Herbalist and Acupuncture Physician who has studied edible and medicinal plants for much of his life.
Renee Crozier is a clinician, practicing community herbalism with a focus on cancer care. As a fourth generation Floridian, her focus is on bioregional plant medicine as well as conservation and underserved communities. They are the Co-directors of Traditions School of Herbal Studies and grows over 150 medicinal plants at their home in St. Petersburg Fl. $20, All proceeds will go to support the farm. Children 12 and under free…..
The tour is taking place at Sweetwater Organic Community farm, your farm, your forever farm at 1pm. Meet at the fire circle.
Please register by sending an email to office@sweetwater-organic.org
20 participant max