Farmer Travis and his excellent team have been working very hard this season to grow you the very best produce from our farm!  Renew your membership today to be able to enjoy next season's harvest at a discount!  If you aren't a member yet, then new member applications begin on April 1, 2016!  We've been growing prize-worthy produce for you and your family, just look at that photogenic Napa Cabbage!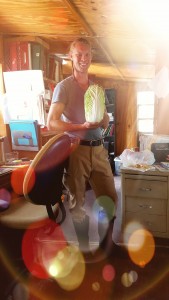 Around The Farm
We can't emphasize enough how important it is to have a nutrient dense diet full of produce!  
According to a new study presented at the American Heart Association's Epidemiology meeting, lowering the cost of fruits and vegetables by 30% could save the lives of about 200,000 people over the course of 15 years.  Statistics like that can't be ignored.  Studies have shown time and again that making nutritious foods accessible to communities is a matter of public health, not simply commerce.  
At Sweetwater, we're glad that our community knows the importance of affordable organic vegetables.  We thank you for choosing us to support you and your family's health and well being!  Here's a round of applause to you, our farmily!