Summer Camp starting in 2022 – open for day trips now!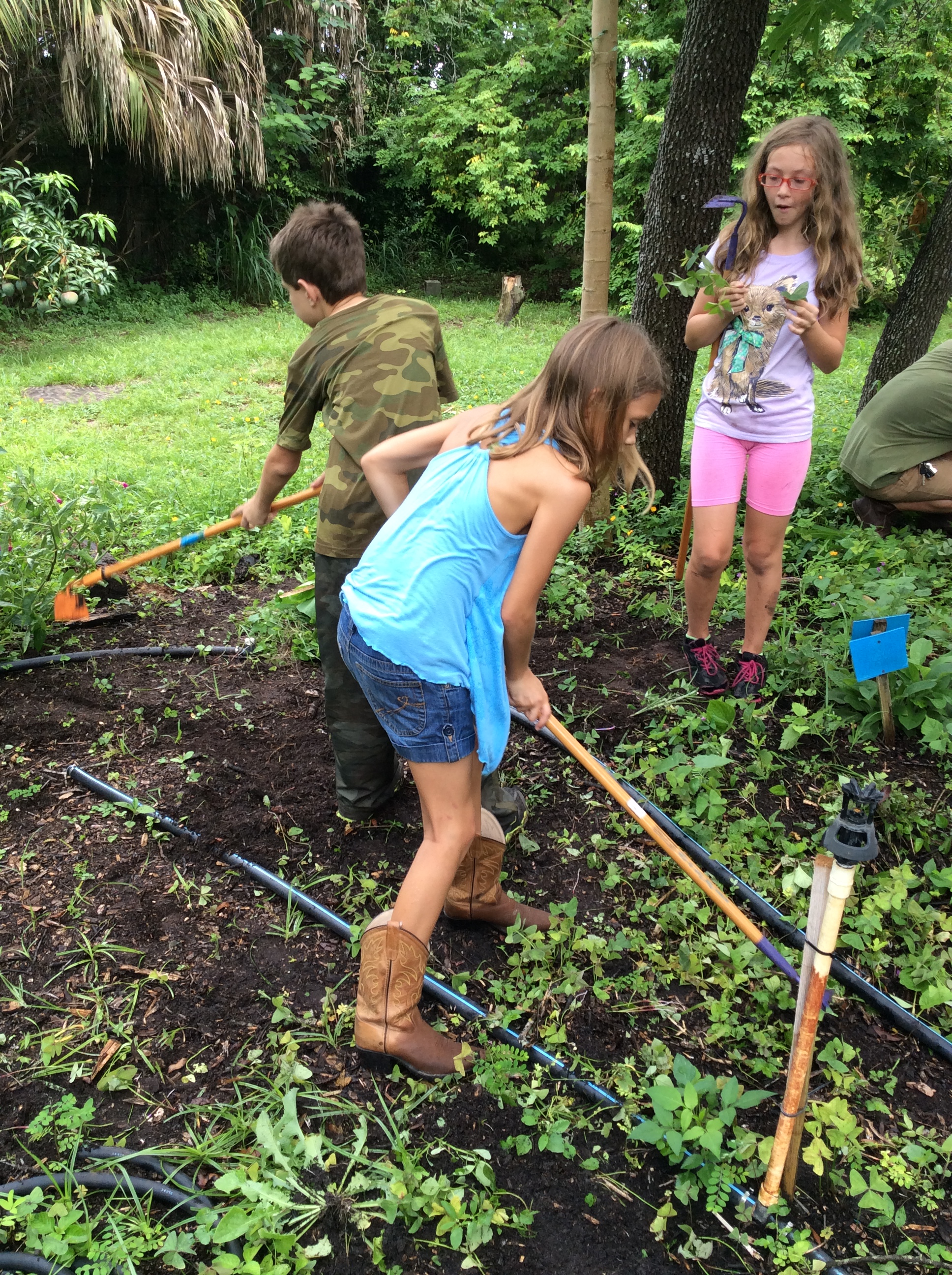 Wild Tribe Summer Camp
Where farming, food, and fun come together in a sustainable way.
SUMMER CAMP @ Sweetwater is starting in 2022
SUMMER CAMP @ SWEETWATER STARTS IN THE SUMMER OF 2022. The farm is open for day camps to visit the farm, to schedule a field trip please email: office@sweetwater-organic.org
We are pleased to announce Wild Tribe's camp program held at Sweetwater Organic Community Farm.  Wild Tribe currently provides programming to children ages 7-11 throughout local counties in the Tampa Bay area. Their program has been designed with Florida's Next Generation Sunshine State Standards (NGSSS). At farm camp, campers will learn how to:
Compost and maintain soil health
Cook and preserve food
Grow an organic garden from seed
Identify numerous edible and medicinal plant species, native and non native
Identify nutrients/chemicals in food
Identify avian and aquatic species
Make a biodegradable seed pot for sprouts
Upcycle and create art with found objects
Seed saving and storage
Campers will also have opportunities to take hikes, play games, interact with farm animals, sing songs, participate in a scavenger hunt, eat healthy foods and just be kids! Lessons cover benchmarks in Life and Earth sciences for grade 3-6. This is a great opportunity for campers to apply knowledge they will be learning in school the next year, or reinforce what they have learned from the year previous.
Please contact our Camp Coordinator Christine Wallace, at marketmanager@sweetwater-organic.org  or 813 785 5453 with any questions.
Big Hugs to our Farm Camp Presenters: