House Concert with Mark Carufel & Max Watson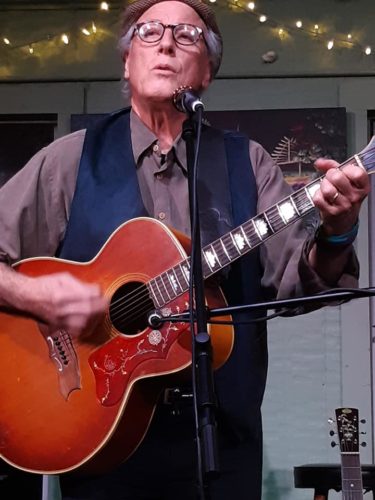 Mark "Markus" Carufel was born in Bismarck, North Dakota
He has lived all over the United States from Alaska to Florida.
His musical influences come from every genre with influences ranging from Bob Dylan, Doc Watson, to the Beatles and more.
Mark would describe his music as "folk-rock". A well-crafted song with a message has always been his goal. The quest for answers to the reason for our existence is the motivation behind many of his songs and love songs fit into that quest.
"Love is right in front and right inside of us. In the final analysis, if indeed there will ever be a final analysis, love is the most obvious reason for our existence"
Joining Mark for the evening is Max Watson, a formally trained guitar student by the late, and legendary Frank Mullen in the disciplines of jazz and classical guitar.
Max doesn't just tell stories with his music, he has been called a "word-smith" by those who still retain a love for language. Max sculpts musical poetry – his lyrical motifs are thoughtfully layered, and intertwined in the manner of a painter laying colors on a canvas. His songs are a molding of imagery, and turn-of-phrase, unique in ways that invite every listener into the song-space.
Max easily moves from simple three-chord, folk-style tunes into styles more reminiscent of the standards of old.
Max Watson's music is a delight to the listener, regardless of age, gender, or musical preference.
Tickets $15 available in advance on Facebook or at the door.